BUILDING A REPUTATION OF EXCELLENCE SINCE 1988
Walter B. Davis Company is dedicated to maintaining its distinction in the Carolinas as a premier, award-winning commercial construction company.
WE BUILD LONG-TERM & PRODUCTIVE PARTNERSHIPS
Our interactions will be open and constructive, allowing for long-term affiliations.
WE STAND APART & ABOVE OUR COMPETITION
Trusting Walter B. Davis Company with your commercial construction project means you benefit from superior workmanship, meticulous time and cost management, and unwavering integrity.
Building excellence one project at a time.
As a full-service General Contractor for commercial and industrial clients, Walter B. Davis Company is fully licensed and insured to provide a variety of construction management, large scale, critical (high risk), and green commercial contracting services in North Carolina, South Carolina and Virginia.
General Contracting
Walter B. Davis Company boasts a tremendous amount of repeat business for our General Contracting services.
View all WBD services
Estimating & Cost Control
From concept to completion we are committed to being a steward of our client's financial commitments.
View all WBD services
Design-Build
With Design-Build clients have a single source of contact for updates and project success accountability.
View all WBD services
Work with the best. Get the best.
With years of successful service, we have the knowledge and expertise necessary to build or renovate your education, healthcare, industrial or commercial space. We do everything it takes to get the job done, value our client relationships and stand behind the work we do.
The team at Walter B. Davis Company is dedicated to maintaining our distinction as a premier, award-winning, commercial construction company.
STRONG RELATIONSHIPS
Our interactions are constructive and honest allowing for long-term affiliations with clients who keep coming back.
TEAMWORK
Our employees collaborate to achieve a common purpose and work as a team to serve our customers.
INTEGRITY
We hold ourselves to the highest ethical and moral standards in the industry building trust with our clients.
CONFIDENCE
Our actions and results will be consistent and reliable allowing for stronger and lasting relationships.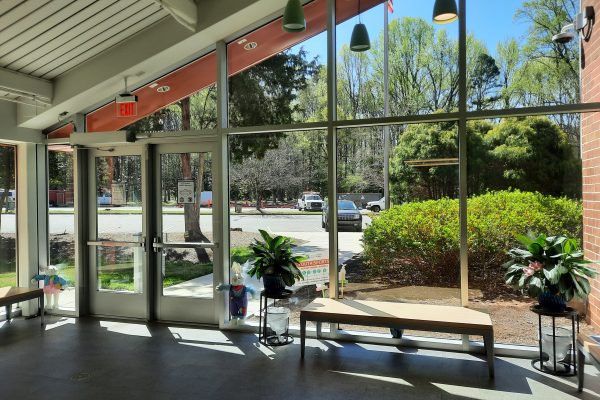 I found the staff at WBD to be enthusiastic, cooperative, professional, accommodating, and industrious in the construction of the "high profile" fitness center. I was impressed by their diligence to resolve field conflicts in an expeditious manner and the dedication to customer service is second to none. WBD is a first-class organization who I gladly recommend to prospective clients in the future.
I have known Walter and his team for almost 16 years. They provide quality work and possess a true commitment to client satisfaction with a partnership mentality. As General Contractor for the construction of multiple office floors for Bank of America at Hearst Tower in Charlotte, NC, Walter and his team delivered a very high-end project on time and on budget - the client was very satisfied.